Here is some important information for the muni DH competition.
First of all, we will have a DH practice day on Wednesday, August 1. In the morning, busses leave at 8:00 and 10:00 from Wa~ Stadium and after practice, busses leave at 14:00 and 16:00 from the location of the DH event. If you would like to go with the bus, please get your bus tickets from the info booth ($5 or 5000 won).
In order to provide a better and safer experience, we had to make changes to the tracks for Advanced and Elite DH. As previously, the Advanced track starts right below the stairs after the waiting area. However, it already finishes at the area with tables right before the 100 m uphill section. This means that the Advanced trail is now downhill only.
We selected a new trail for the Elite DH. You can find the trail by making a turn at the start of the Beginner DH. The start is about 600 m up from this point, right before the trail becomes impossible to ride. From the start, the first section is straight and quite fast. After that, the trail becomes very steep and challenging, with many switchbacks. Finally, the trail meets the one used for Advanced and Beginner, where riders take a sharp right, ride down several stairs, and finish at the same place as for the Advanced DH.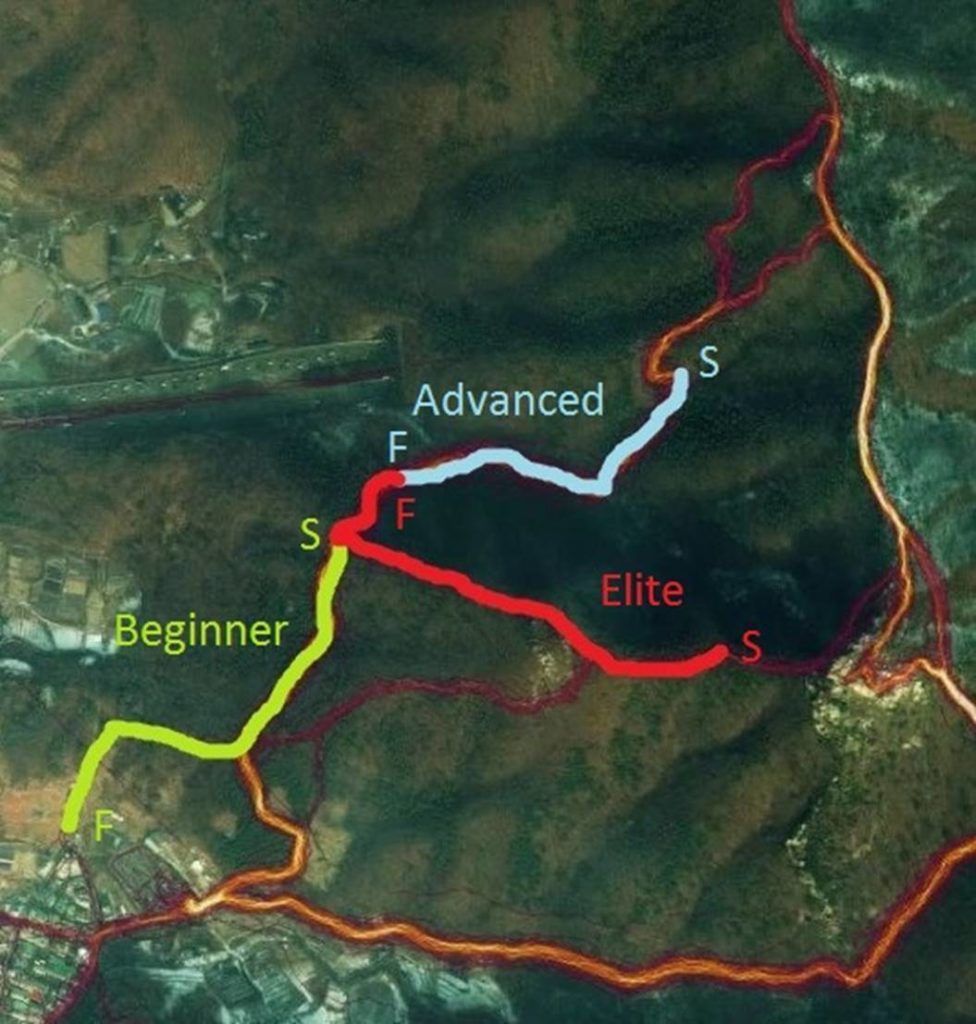 The fastest 20 male riders and the fastest 10 female riders from Advanced DH qualify for the Elite DH (or DH Finals). Additionally, we will for the first time have a rule concerning "protected riders". The 10 fastest male riders and the fastest 5 female riders in the Elite DH competition at last Unicon are protected (11 of them are registered for this year's DH competition). Protected means that if these riders suffer from a mechanical during qualification that results in them being unable to qualify for finals, they will still be added to the finals start list in addition to the other qualified riders. A mechanical is defined by either a puncture that leads to a flat tire or a broken unicycle part. However, the protection is only granted if the rider actually starts in the Advanced DH (finishing is not necessary) and can proof to the race referee (Connie Cotter) that he/she suffered from a mechanical.