Unicon 19 Newsletter 2: Registrations Open
Hello fellow Unicyclists
Registration for UNICON19 is now open! We extend a warm welcome to all our unicycling friends from around the world, and look forward to hosting you in Ansan Korea next year.
Unicon19 is based at the Ansan Wa Stadium, which is the venue for our headquarters/social area, gymnasium, and race track.
http://www.iansan.net/english/Main.jsp
Registering for Unicon19
Early-bird pricing runs until 31st of December 2017 for both competitors and non-competitors. Registration can be paid via PayPal, or by wire-transfer.
1st July to 31st December 2017: Competitor $220, Non-competitor $70
1st January 2018 to 15th March 2018: Competitor $260, Non-competitor $100
16th March 2018 to 15th June 2018: Competitor $300, Non-Competitor $130
16th June: Online Registration will be closed
Prices are in USD set at the exchange rate of US$1 = 1150 Korean Won
Note: Registration price may reset if there is a large fall in the US$
You can register here: www.unicon19.kr/en/registration/
Rail Racing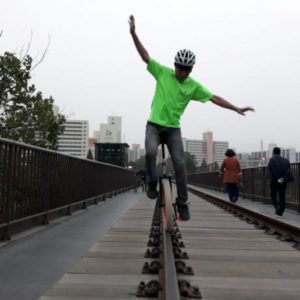 We are introducing a new competition to Unicon 19, rail racing. The object is to ride a 50m rail, with the fastest rider winning. You can enter the rail race under the 'urban' competitions.
Rules:
– Fastest rider to ride the full 50m wins
– Riders who do not manage to ride the full 50m are ranked according the distance they rode
– Rides less than 5m are disqualified
– Competitors have 2 attempts

Acknowledgement
We would like to thank Robin Dunlop for creating and setting up the Unicon 19 registration system. He is the hard-working data guy you will have seen at previous Unicons!
See you in Ansan
Jason, Kysook, Kyungsoo, Jaein, Jenni and Ken
The Unicon 19 Organising Committee